// coffee house
// fine eatery
// craft cocktail bar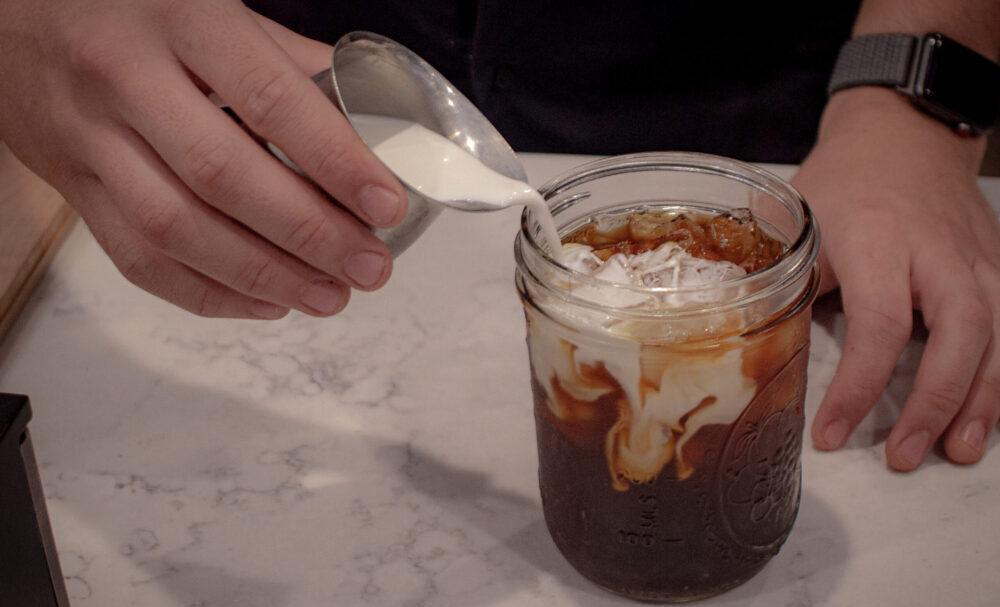 <link href="https://awards.infcdn.net/circle_v2.css" rel="stylesheet"/><div id="circle_v2" onclick="if(event.target.nodeName.toLowerCase() != 'a') {window.open(this.querySelector('.sq_center').href);return 0;}" class=""> <div class="arc-heading "> <svg xmlns="http://www.w3.org/2000/svg" xmlns:xlink="http://www.w3.org/1999/xlink" width="160px" height="160px" viewBox="0 0 160 160"> <defs> <path id="heading-arc" d="M 30 80 a 50 50 0 1 1 100 0"></path> </defs> <text class="arc-heading__heading f12" fill="#000" text-anchor="middle"> <textPath startOffset="50%" xlink:href="#heading-arc">Best coffeehouse</textPath> </text> </svg> </div> <div class="sq_year">2023</div> <a href="https://restaurantguru.com/Rushing-Trading-Co-Sugar-Hill" class="sq_center f14" target="_blank">RUSHING TRADING CO</a> <div class="arc-heading arc-heading__bottom"> <svg xmlns="http://www.w3.org/2000/svg" xmlns:xlink="http://www.w3.org/1999/xlink" width="120px" height="120px" viewBox="0 0 120 120"> <defs> <path id="subheading-arc" d="M 12 60 a 48 48 0 0 0 96 0"></path> </defs> <text class="arc-heading__subheading" fill="#000" text-anchor="middle"> <textPath startOffset="50%" xlink:href="#subheading-arc"><a href="https://restaurantguru.com" target="_blank">Restaurant Guru</a></textPath> </text> </svg> </div></div>
At Rushing Trading Co. we provide delicious craft espresso using the organic beans roasted by Cloudland Coffee out of Johns Creek Georgia. Coming fresh to us every week, our coffee comes from small, women-owned farms throughout South America. Our trained baristas have been taught to extract the wonderful flavors that capture ideas of these amazing coffee farmers. Our seasonal loose leaf teas are provided by Zen Tea out of Chamblee Georgia. We always stock a specialty green, hibiscus and black tea that consistently changes.
order online
Where European meets Southern, our brunch ranges from fresh buttermilk biscuits, stuffed French toast, shrimp & grits and much more. Locally sourced and globally inspired, we aim to impress you using the small details and always choosing quality. You'll find many gluten free, vegan and keto friendly brunch options on our menu that will satisfy everyone's tastebuds. Come by for our amazing variety of brunch options from avocado toast to grilled cheese.
view menu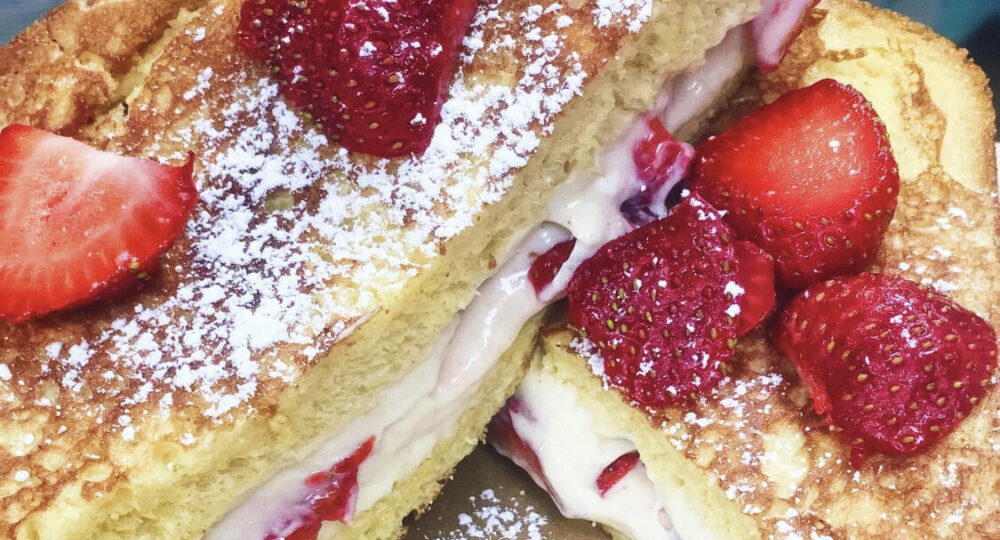 Prohibition inspired cocktails make up our craft cocktail bar. Our amazing bartenders are here to greet you at our open bar for good conversation and delicate brunch concoctions. If you're lucky, the bartender may be inclined to create something for you or occasionally put on a show. Tequila Cream Hot Chocolates, Earl Grey Martinis and Bottomless Mimosas; we have something for you. Ask about staff favorites and you won't be disappointed!
hours & location
Contact us today to inquire about our extensive catering options for gourmet Charcuterie, Breakfast, Coffee Bars or Lunches. We can provide a beautiful set up and delivery options for the busy neighbors. Also check out our amazing evening event space for corporate cocktail hours, bridal showers, baby showers and birthday parties. Contact us today for a full catering menu.
check out our catering menu